ECE 4530: Analog Integrated Circuit Design
Fall 2015. 4 Credits. CDE. Prerequisites: ECE315 and ECE210 or equivalent
An introduction to Analog Integrated Circuit design for electrical engineering students already familiar with passive circuit analysis and transistor behavior. This course will focus primarily on CMOS analog design and cover material including dynamic circuit analysis, feedback, stability, amplifiers, current mirrors, IC fabrication, and noise analysis culminating in a final design project. Students taking this course are required to have taken ECE315 or equivalent. Familiarity with engineering statistics and Laplace/Fourier Transforms is highly recommended.
Lectures
TR 10:10 – 11:25 AM Thurston 205
Sections
W 02:55 – 04:25 PM, Phillips 314
Th 01:25 – 02:40 PM, Phillips 314
Th 02:55 – 04:25 PM, Phillips 314
Instructor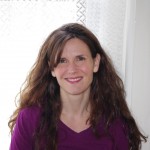 Alyssa Apsel, Professor
Office: 420 Phillips Hall
Office Hours: Tuesday 3-5 PM
E-mail: apsel at ece dot cornell dot edu
---
TAs
Sajjad Ohadi, Lab Coordinator/Head TA
Office Hours: Wednesday/Thursday 12:30pm – 2:30pm
Location: Phillips 429
E-mail: ao328 at dot cornell dot edu
Mashrur Mohiuddin, Homework coordinator
Office Hours: Monday 12:30pm – 2:30pm
Location: Phillips 429
E-mail: mm889 at cornell dot edu
Text
Design of Analog CMOS Integrated Circuits

, Behzad Razavi, McGraw-Hill.
Nice Texts and Papers for Your Enjoyment and Inspiration:
Analog VLSI and Neural Systems

, Carver Mead, Addison-Wesley Publishing. Chapter 8.

Analog Integrated Circuit Design

, David Johns and Ken Martin, John Wiley & Sons.

Design of Analog-Digital VLSI Circuits for Telecommunications and Signal Processing

, edited by Y. Tsividis and J. Franca.

Low Noise Electronic System Design

, C. Motchenbacher and J. Connelly, Wiley.
Documents